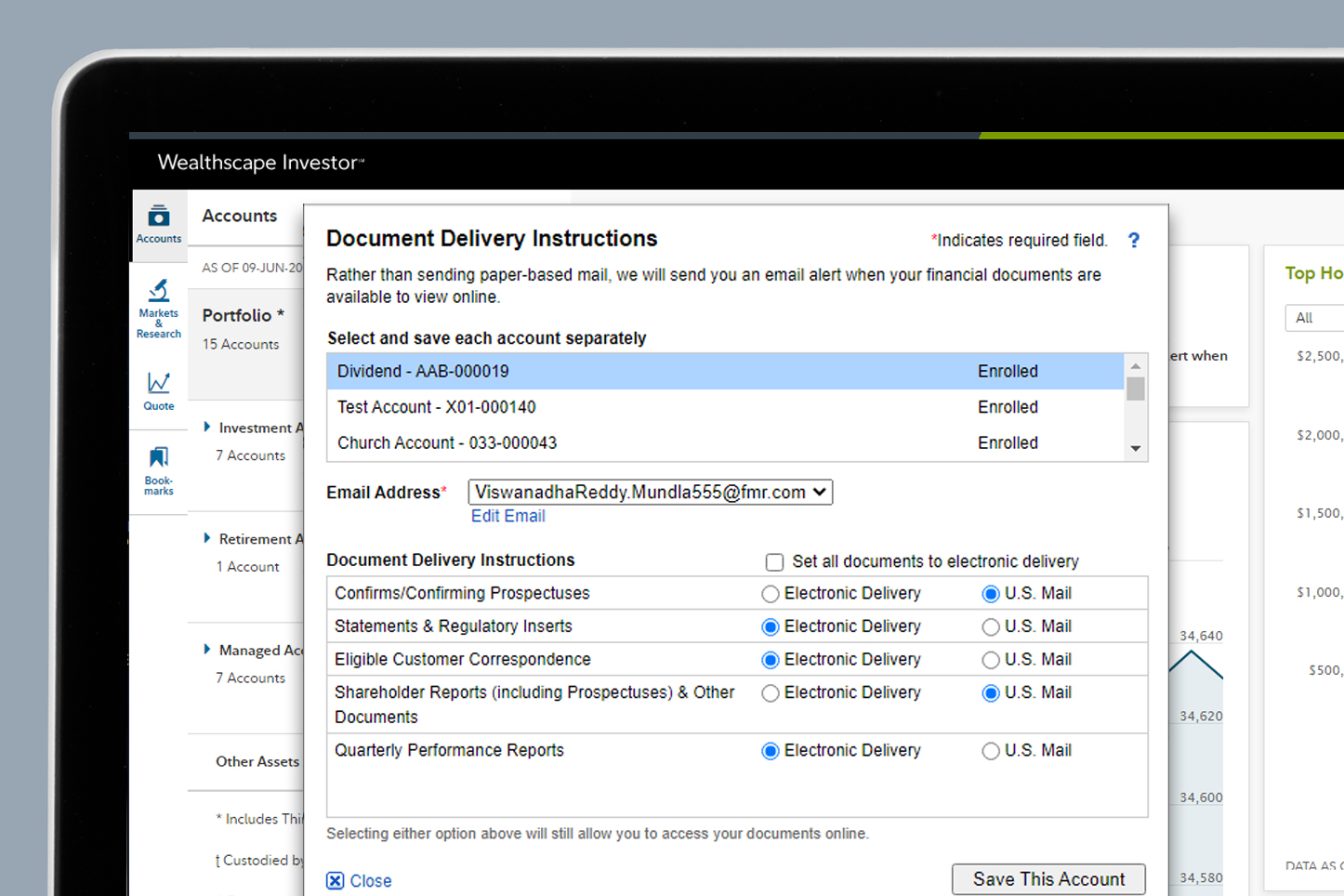 eDelivery will help you
Save time with instant online access
Simplify your record keeping
Reduce paper
You'll receive an email when your documents are available online. View statements, trade confirmations, prospectuses, shareholder reports, and other eligible correspondence.


Enroll in eDelivery with these easy steps<
Log in to your online brokerage account
Select Document Delivery Instructions from the Service Menu
Click an account and select the documents you'd like to receive via eDelivery
Click the Save This Account button and the I Agree button to accept the terms
*To receive eDelivery, you must have an active online brokerage account with your participating financial institution.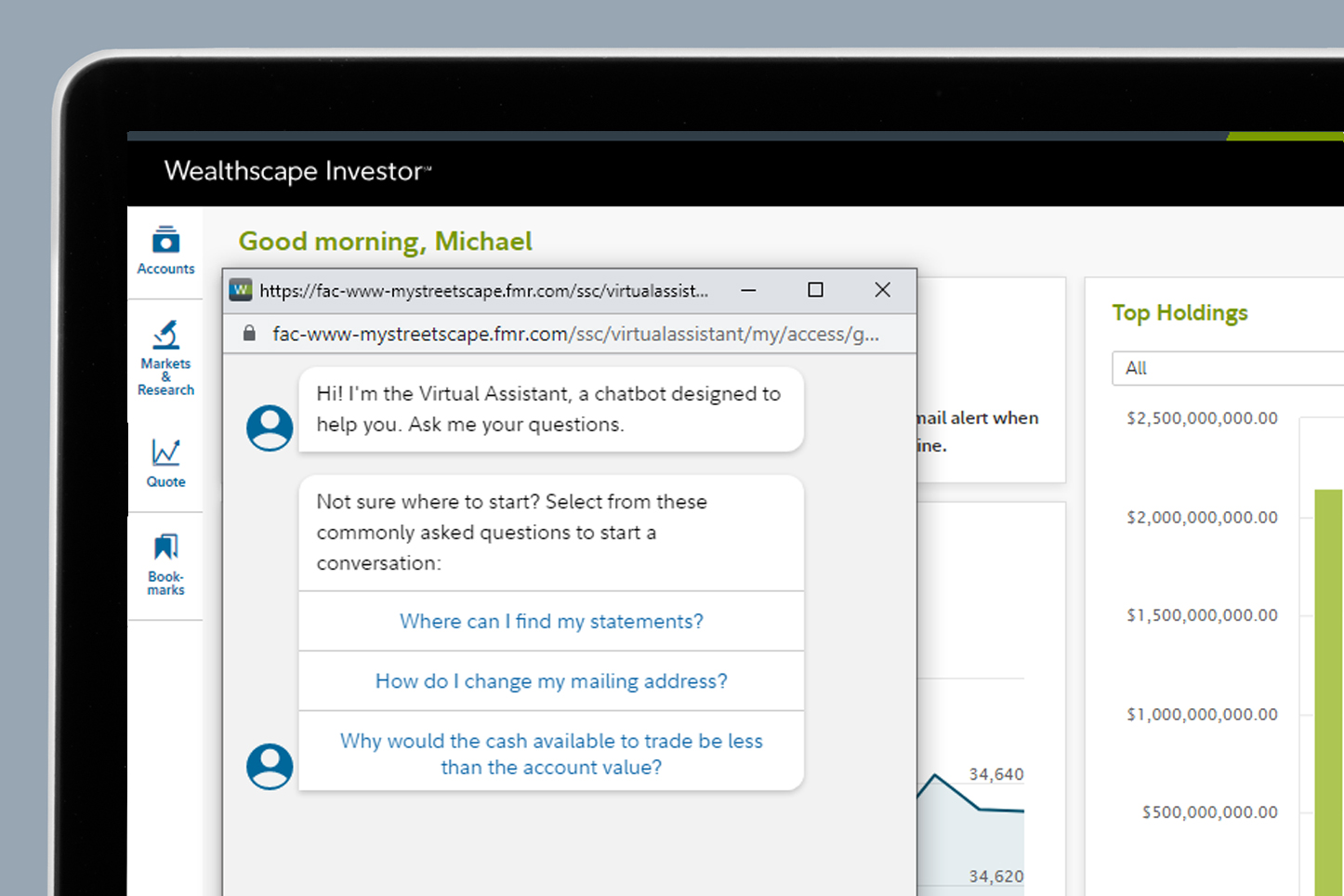 Wealthscape Investor Virtual Assistant
The Wealthscape Investor Virtual Assistant (VA) makes it easy to get answers to common "How do I?" and "What is?" questions, such as "How do I locate my tax forms?" or "What is a wash sale?" The VA lets you type in your questions or choose from a list of commonly asked questions.


Access the Virtual Assistant
Log into Wealthscape Investor
In the navigation bar, select Resources > Virtual Assistant > Virtual Assistant, then the VA displays in a pop-up for you to ask your question
Access Wealthscape Investor
Need to Register? It's easy and just takes a few minutes. Once you enroll, you can sign up for eDelivery and download the mobile app.
* Some functionality may not be available to all customers. Experience may differ between browser and mobile app.