Wealthscape Investor℠
Lets you easily and securely manage your brokerage account.
You can view account information, transact, access key documents and get personalized content. The Portfolio Snapshot lets you see how you are doing, and provides visibility into your top holdings and asset allocation.

Your browser doesn't support video.
Manage Your Brokerage Account with Wealthscape Investor
View and transact in your brokerage account from anywhere - either online or with the mobile app. Access positions and balances, view activity, manage important documents, access market data and research, trade, deposit checks and move money*.
View and transact
Easy-to-use
Secure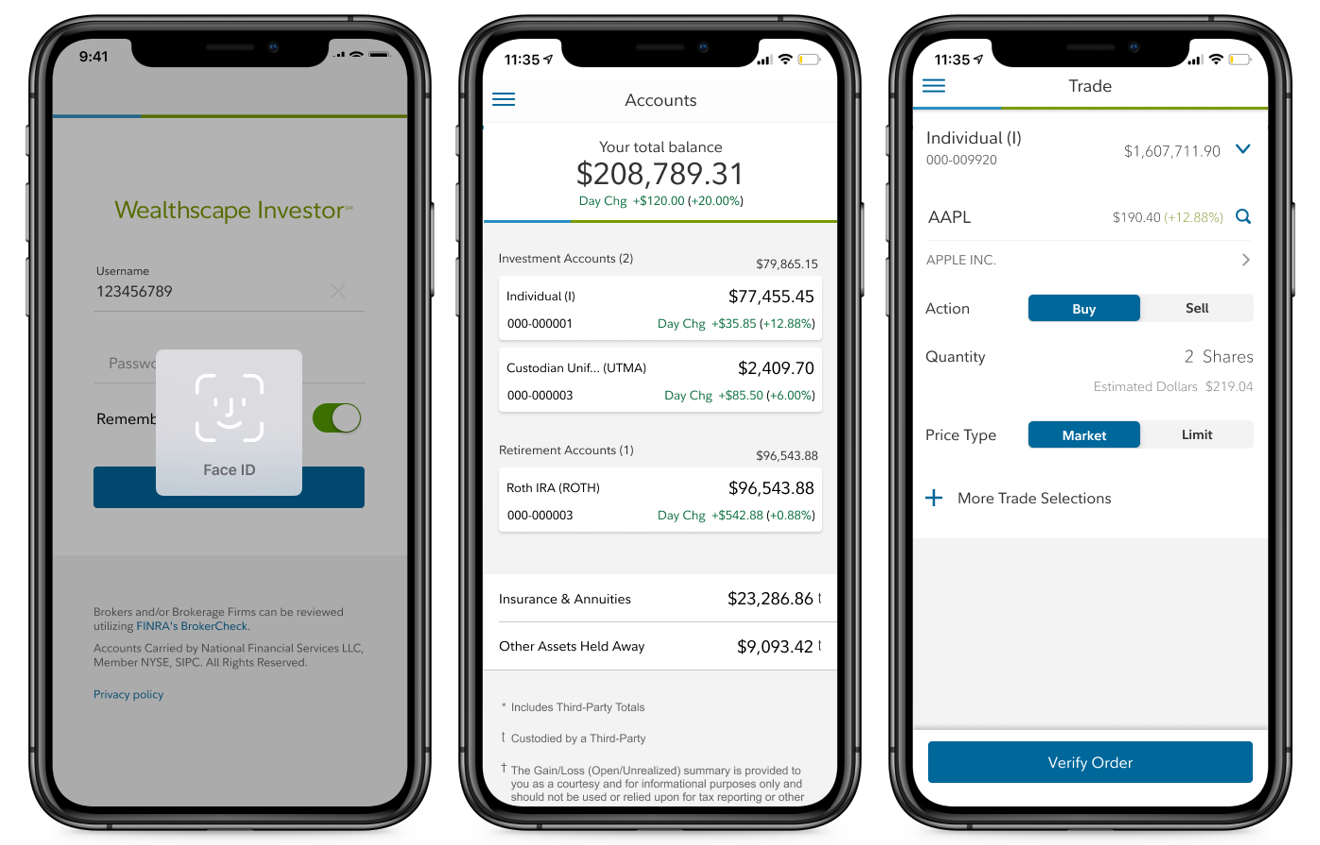 Get the Wealthscape InvestorSM Mobile App
Manage your brokerage account from anywhere with Wealthscape Investor℠ Mobile. Access all your accounts, trade and transact securely, deposit checks and more.
* Some functionality may not be available to all customers. Experience may differ between browser and mobile app.